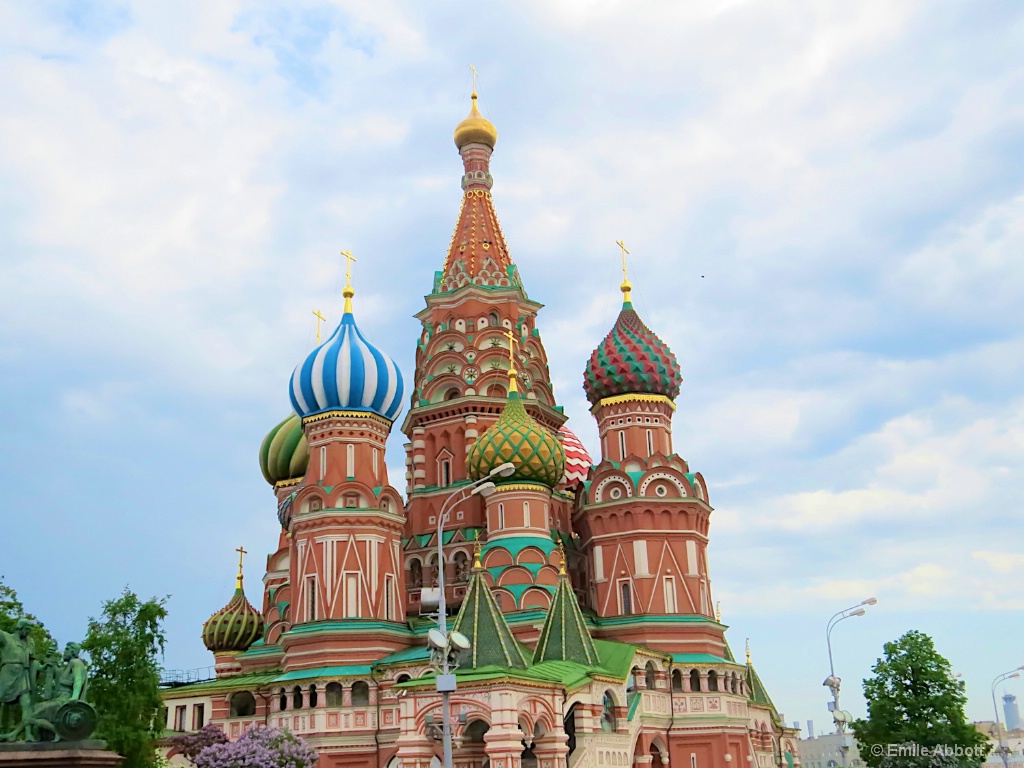 Domes of St. Basil's Cathedral
St. Basil's Cathedral is to Moscow what the Eiffel Tower is to Paris or Big Ben is to London is essentially Muscovite, a fantastic swirl of shapes, colors, textures and patterns that dominates Red Square and symbolises the extravagance of the Russian Spirit. Ivan the Terrible commissioned it then known as Church of the Intercession on the Moat. Later it was dedicated to Basil the Blessed, a holy man revered by the tsar. Nine chapels were added after each victory and dedicated to the saint on whose day the victory was won.
© Emile Abbott
Copyright for this gallery photo belongs solely to Emile Abbott. Images may not be copied, downloaded, or used in any way without the express, written permission of the photographer.