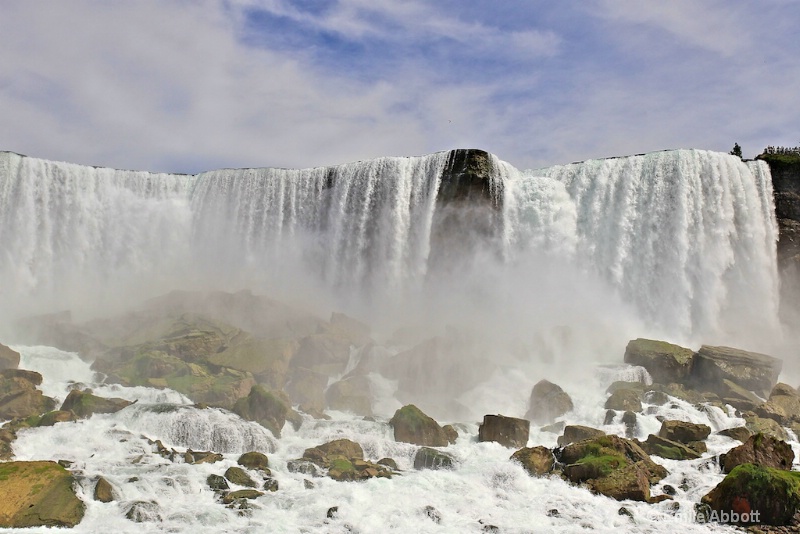 The W of the American Falls
The crest line of the American Niagara Falls forms a W due to the erosion and crumbling of the stone wall.
© Emile Abbott
Copyright for this gallery photo belongs solely to Emile Abbott. Images may not be copied, downloaded, or used in any way without the express, written permission of the photographer.