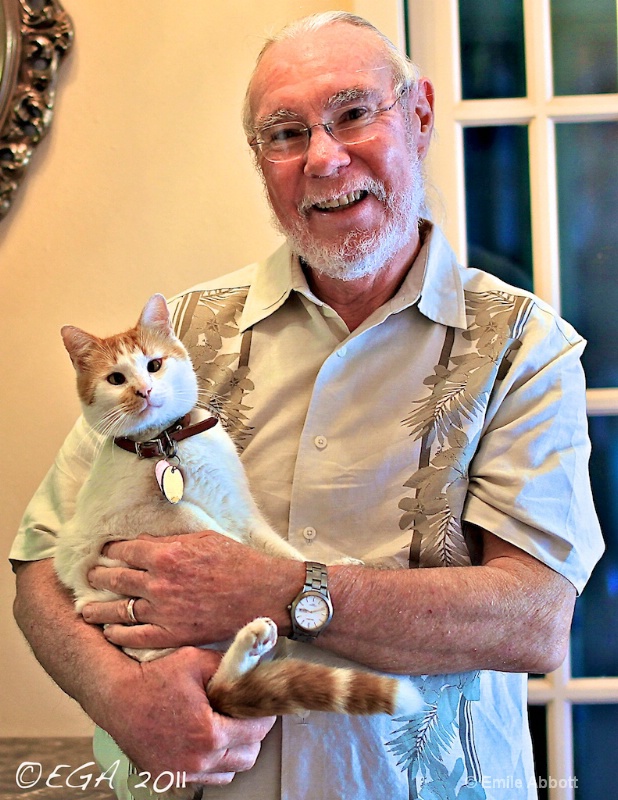 Today is a great Day "Little Boy" came hom
Today was a great day as my cat "Little Boy" got out of he Vet ICU and was able to come home. Two weeks ago he got hit by a car and had a head injury and we thought we would loose him the same day I had to say good bye to Brandy. The prayers were answered and he is back to his original cross eyed self and not requiring any special meds or treatments. He will stay indoors for a while.
© Emile Abbott
Copyright for this gallery photo belongs solely to Emile Abbott. Images may not be copied, downloaded, or used in any way without the express, written permission of the photographer.