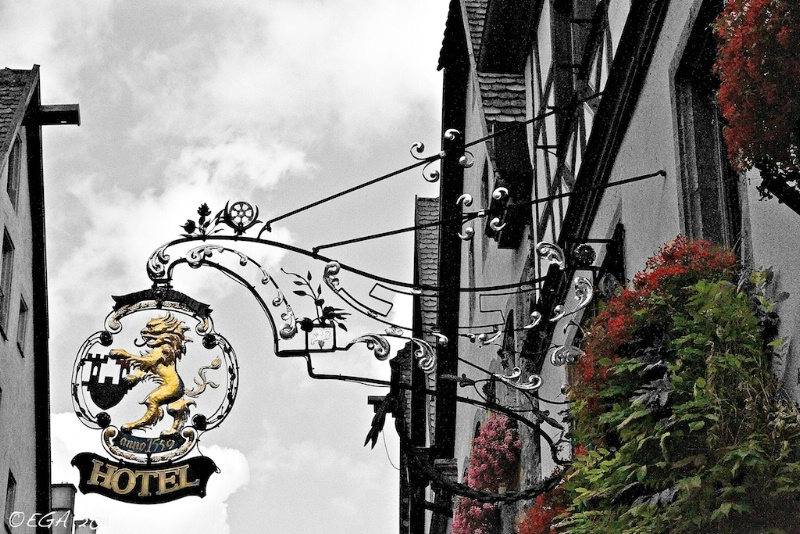 Rothenburg Sign from Perfect Suite
On this version I did the processing in the Perfect Suite 6. First converted to B&W and layered with the original version in a stack. I then selectively added color in and out and then added some turbo boost in another layer.
I liked both for different reasons. Comments welcome on both.
© Emile Abbott
Copyright for this gallery photo belongs solely to Emile Abbott. Images may not be copied, downloaded, or used in any way without the express, written permission of the photographer.