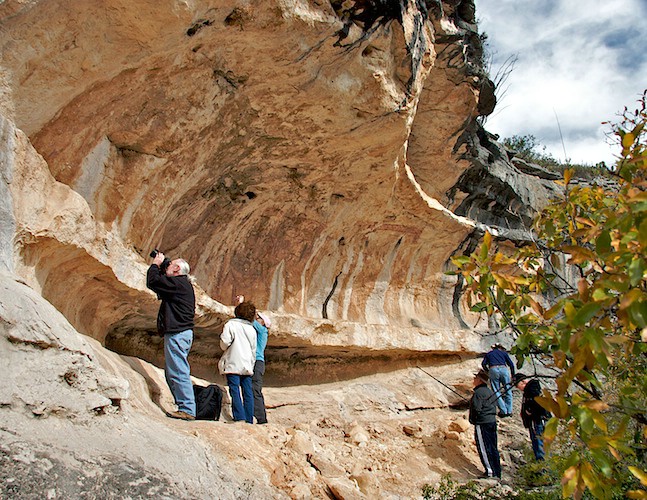 Dr. Emile "Bill" Abbott and archeologist a
Dr. Abbott was always first out with the camera after arriving at the shelters. Other archeologist in the group are preparing.
© Emile Abbott
Copyright for this gallery photo belongs solely to Emile Abbott. Images may not be copied, downloaded, or used in any way without the express, written permission of the photographer.