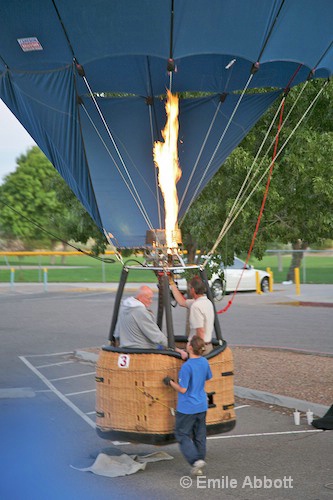 Our flight companions
This little girl and her grandfather followed close by in their own balloon. We were the only two balloons in flight that early in the morning.
© Emile Abbott
Copyright for this gallery photo belongs solely to Emile Abbott. Images may not be copied, downloaded, or used in any way without the express, written permission of the photographer.