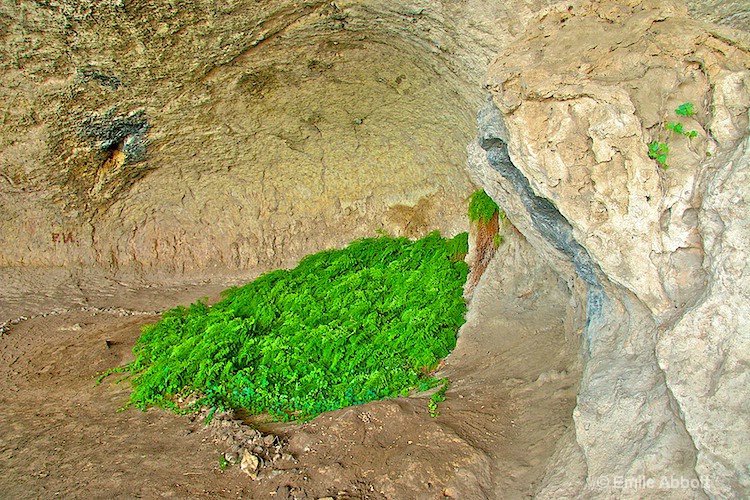 Parida Cave Midden with spring
This is an unusual shelter in that it still contains and active spring as can be evidenced by the green vegetation growing on this midden. Massive deposits of limestone that make up these canyons are populated through with holes, cracks, and fissures that let the rain falling on the surface to percolate slowly through the bedrock and they reappear far below as springs as this one demonstrates. They may also appear as seeps along the canyon walls and in caves as you can see in the Panther Cave gallery causing destruction to these ancient pictographs. In the Parida Shelter acidic calcium carbonates dissolved from the limestone have emerged from the walls and formed large flow stone deposits called "Travertine".
© Emile Abbott
Copyright for this gallery photo belongs solely to Emile Abbott. Images may not be copied, downloaded, or used in any way without the express, written permission of the photographer.