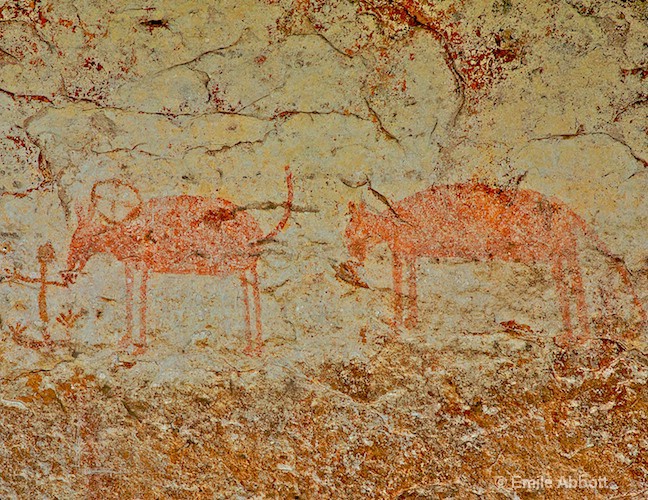 Monochrome Style Pictograph 4
Located in the Painted Shelter 41VV78 is the classic Red Monochrome Stye Pictographs that are dated at 1125 + or minus 80 year BP (before present) used pigments of red and orange and were primarily animals including deer, canines, felines, rabbits, fish, turtles and turkeys. The circle with the cross hatch in the center above the front canine is thought to come from the older Pecos River Polychrome Style and remaining from the flooding. In front of the canine may represent an infant or child.
© Emile Abbott
Copyright for this gallery photo belongs solely to Emile Abbott. Images may not be copied, downloaded, or used in any way without the express, written permission of the photographer.