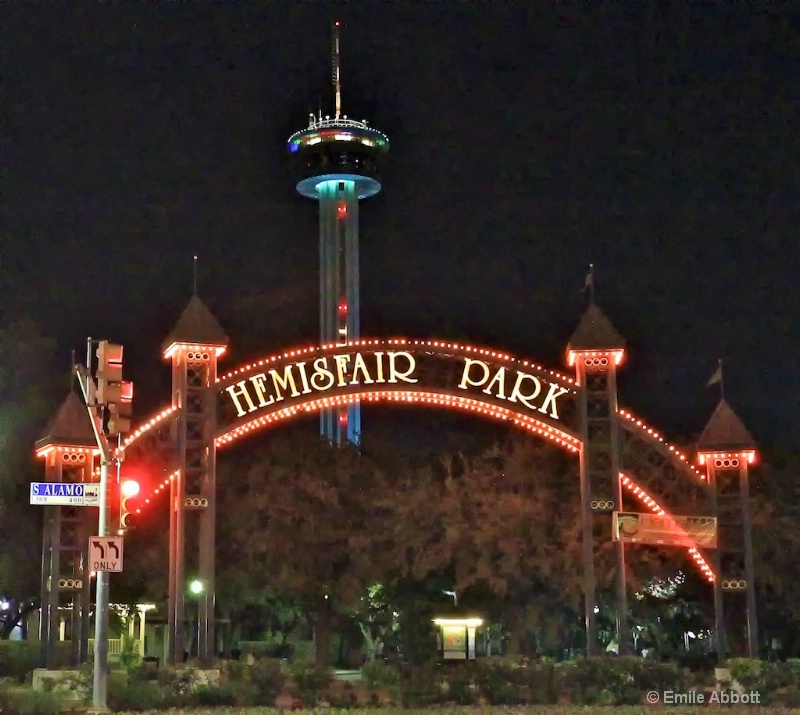 Hemisphere Park & Tower of the Americas
Two major San Antonio landmarks. Handheld night capture taken at ISO 25,600, F/5.6 and 1/50 sec on the run while crossing a street. Processed in Aperture3 and again used Nik Define2 to reduce noise. I thought the wife would kill me for stopping to get this shot in the middle of street traffic. She made me put the camera up afterward and walk hand in hand with her the rest of the way to the B&B. Ain't love grand.
© Emile Abbott
Copyright for this gallery photo belongs solely to Emile Abbott. Images may not be copied, downloaded, or used in any way without the express, written permission of the photographer.