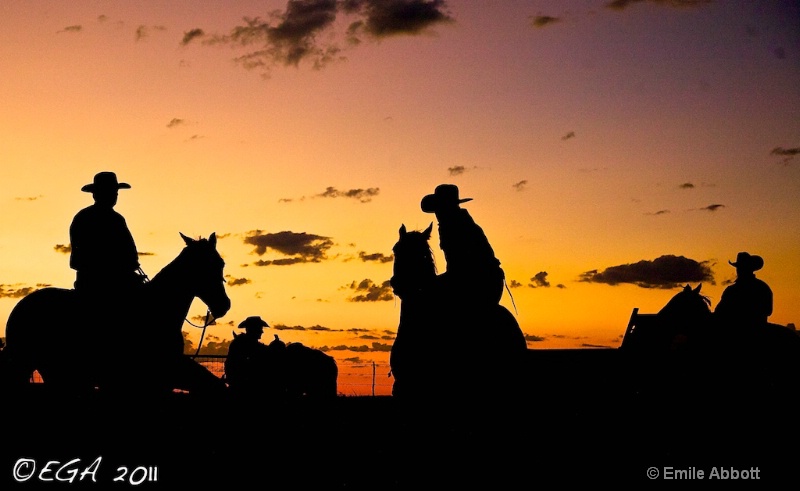 Cowboy Silhouettes at predawn
When there is no light it is hard to shoot regular photograph so we concentrated on using the predawn sky for silhouette captures. This one has 4 different cowboys in various angles and activity. shot at ISO 1600 at 55mm (24-105 f/4 lens), -1.33 ev to intensify the sky, F/5 in AP mode and 1/500. Flash fired but distance to far to be effective.
© Emile Abbott
Copyright for this gallery photo belongs solely to Emile Abbott. Images may not be copied, downloaded, or used in any way without the express, written permission of the photographer.