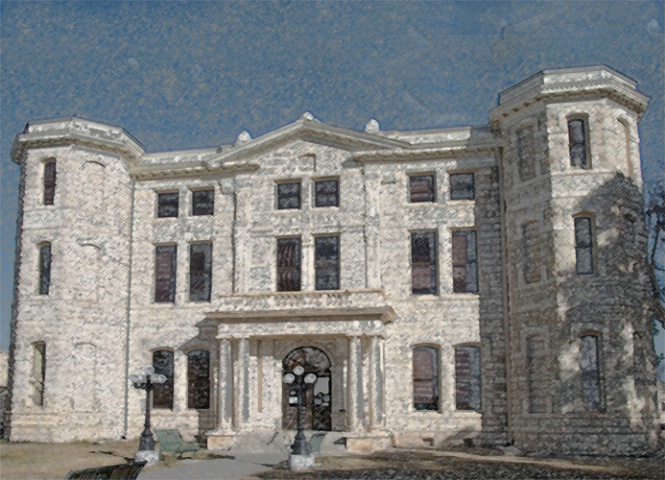 Historic Courthouse Val Verde County
This is our local courthouse which was built in 1887 from native limestone and is in the National Register of historic places and also has a Texas Historical Marker. Taken with Canon EOS 20D using ISO100 at 20mm focal length, F/10 at 1/250 sec and in PSE3 was straighten, and watercolor effects and color pencil effects added.
© Emile Abbott
Copyright for this gallery photo belongs solely to Emile Abbott. Images may not be copied, downloaded, or used in any way without the express, written permission of the photographer.