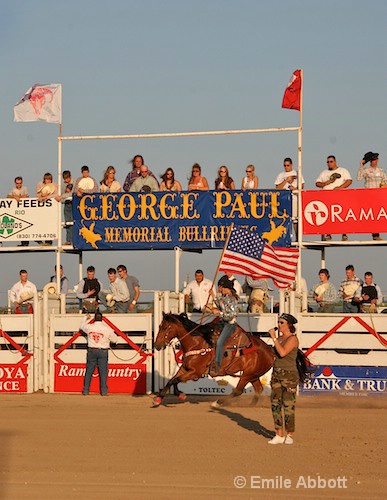 OPENING CEREMONY GPM 2006
There is alway time to honor our country with the National Anthem and the Flag riding around the arena before the bull ride gets under way.
© Emile Abbott
Copyright for this gallery photo belongs solely to Emile Abbott. Images may not be copied, downloaded, or used in any way without the express, written permission of the photographer.